Contact Us
Ready to get started or have a question?
Tell us more about you and how we can help - we will respond within 24 hours.
Get in Touch
7595 Coppermine Drive

Manassas, VA 20109
United States of America
Tel: 703.257.2040
Toll Free: 877.738.7070
E-mail: info@buzzcart.com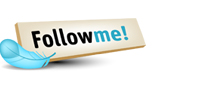 Testimonials
I just wanted to let you know how pleased we have been with your company. Your staff has gone way beyond what we could have ever expected and your advice has been invaluable to us. I've been singing your praises everywhere. Many Thanks!
-Helen Ellis, Backyard Boutique